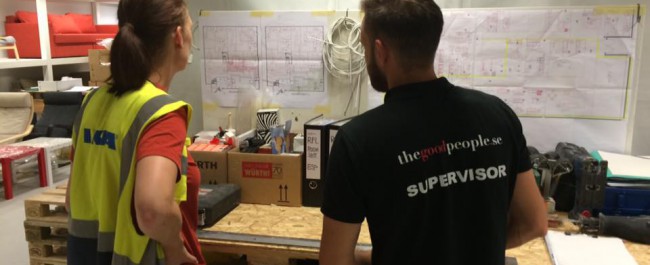 We have been working hard…
We have been working hard during 2017. We worked so hard that we didn't really have time to update the media we normally use to communicate with both our customers and other interested followers.
So what has happened since the beginning of this year?
Our international exposure is continuously increasing and we have so far worked in 5 new countries; Serbia, Hungary, Poland, Saudi Arabia and China.
We have signed contracts for projects in 9 additional new countries / territories and will carry out projects in Hong Kong, South Korea, Malaysia, Austria, Japan, Singapore, Thailand, Turkey and Australia by the end of 2017.
Sweden and Germany are still our most important markets. A big part of our projects have taken place in Stockholm, Gothenburg, Malmö and Berlin.
3 new customers have chosen to work with us in Sweden Yves Rocher, Svenssons i Lammhult and Beijers resulting in new store and communication projects.
We have increased the cooperation with Swedish retailer Granit, working on an aggressive expansion plan.
We have employed 2 more Project Leaders to support the teams working in different projects; Andreas Jardbring and Carlos Padron have joined Thegoodpeople. Right now we are about 90 people serving customers including our sub-contractors.
With this said we wish you all a fantastic and relaxing summer! ps. we are open for business as usual ds.