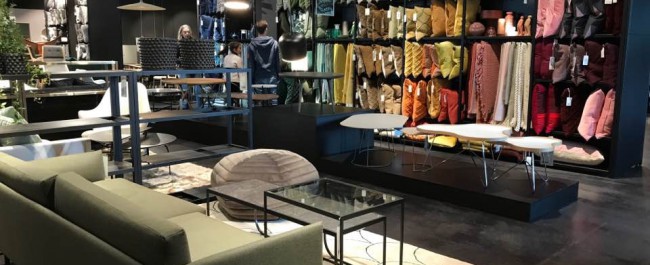 Svenssons i Lammhult new store Stockholm
Svenssons i Lammhult opened the new relocated store in the area of Sickla in Stockholm on the 8th of September, 2017.
Svenssons i Lammhult is known for selling high quality designer goods. With stores in Malmö, Lammhult, Gothenburg and Stockholm they have important market share within the premium branded home furnishing products. All the famous and recognized architects and designers are represented at this well-knowned Swedish retailer.
With the relocated store they decided to take the concept to a new dimension. We have worked with many different partners to manage this project; Lotta Hahn as the Architect, Plym Projects for the planning and Koola Butiker for the development of store equipment. Ricana was the supplier of the racking, Norrebo for all the wooden products and Norlux for the commercial lighting. And all our good people who worked very hard to do the commercial build-up together with Saltelin the Electrical company and many other contributors.