FAAY – The Ecological Wall – For Responsible Retailers!
FAAY – The Ecological Wall
Faay walls are made of Flax waste. The stable core of a Faay wall is composed of natural material. User-friendly materials such as plaster boards can be added to the flax walls. The result is a stable separating wall made of natural raw materials which can be mounted easily and quickly within a well-designed system.

Flax grows thrives in the clay soils of the Netherlands, Belgium, and Northern France.When industrially processed, the fiber of the annual with white or blue flowers is separated from its stem in a mechanical process.Traditionally, the fibers are used in the textile industry; however, the long fibers are now also used to make insulation for the construction industry.  The paper industry uses the short fibers.The seeds are used for sowing or to make flaxseed oil. The oil, in turn, is used for making soap, ink and linoleum.Stems and roots remain. This "flax waste" is used in the production of the flax waste boards and which form the core of the Faay walls.Thus 100% of the flax plant can be processed.

Read more about the smart FAAY products

.

Faay Vianen CPD approved by RIBA
Full approval of the Faay, Continuing Professional Development, (CPD) seminar material for 'Advanced Applications of Partition Systems for Interior Design' has been given by the Royal Institute of British Architecture – London. Presentations have now been given at the RIBA's own Roadshow in several UK cities including York, Cambridge and Reading as well at the UK EcoBuild Exhibition earlier this year.Faay is one of the 500 members of the RIBA CPD Providers Network which offers architects and other construction professionals RIBA-assessed, high-quality CPD material. This is presented in a new structure which allows designers to use CPD to gain new specialism such as conservation architecture more easily, helping them to learn new skills. This new approach allows construction professionals to take ownership of their CPD and use it to their own ends so they can support their own needs, businesses, new areas of work, new clients and new income.This is the only CPD format assessed by the RIBA and it carries the prestige, good name and industry respect that the RIBA, with its 175-year heritage, provides. All the material offered is rigorously assessed within strict best practice guidelines by the RIBA team of assessors, all RIBA members and practising architects.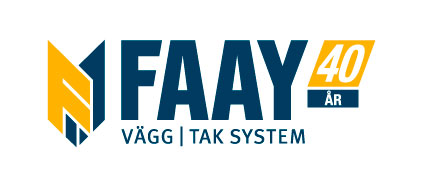 In Sweden and Norway FAAY walls are marketed and sold by Thegoodpeople AB.